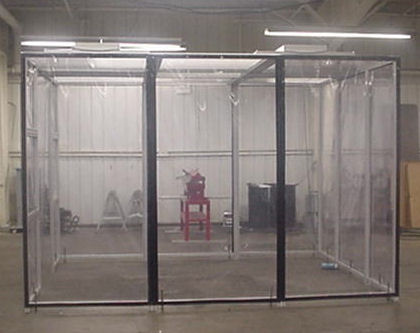 Clean rooms allow for control of contamination and pollutants in a manufacturing environment. Clean rooms are available in a variety of sizes with aluminum frames and leveling legs for added stability. Different classes of clean room are also available by adding HEPA fi...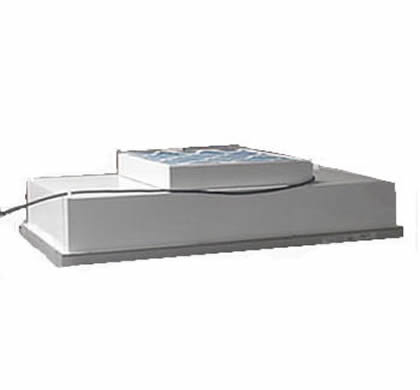 The HEPA filter module offered by Liquid Packaging Solutions is 99.99% effective at .3 microns or larger. This filter module uses fans to present air to the cleanroom and are designed to fit into a 2' x 4' ceiling grid. Variable speed controls allow for fine...
Clean rooms offered by Liquid Packaging Solutions are custom manufactured to the size and specification of each indivudal customer. Clean rooms are used in manufacturing and industries to control the level of contamination in the clean room environment.
In general, clean rooms are presented clean air through the use of HEPA filters and fans that exclude dust and other pollutants and contaminents prior to feeding the air into the clean room environment. The air is then constantly recirculated to remove internally generated dust and contaminants. Clean rooms are manufactured with aluminum frames and level pads for stability and HEPA filters are sold separate from the clean room itself.