Ink Jet Coders and Laser Coders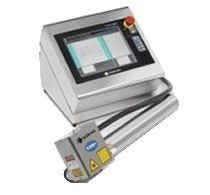 The laser coder is ideal for high speed packaging lines and coding operations. This laser coder can print up to 400 characters per second for fast addition of bar codes, logos, text and other information onto labels, paper, platic and many other materials.&nb...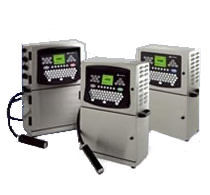 The ink jet coding machine allows for great versatility in your coding application. Non-contact printing allows the ink jet coder to apply logos, seriel numbers, expiration dates and more to a wide range of materials. Ink jet coders can be added to labeling ...
Ink Jet Coders allow for added flexibility in the coding process by offering non-contact printing. The non-contract printing allows for the ink jet coder to apply dates, times, batch numbers or any other information to a wide array of materials, including labels, cartons and containers.
Laser coders also offer flexibility in the coding process by fast coding - up to 300 characters per second. Laser coders have the added advantage of ridding the coding process of foil or ink, making maintenace and clean up quick and simple.