Stretch Wrapping Machine - Automatic Pallet Wrapper
Model#: PW-AUTO
The automatic pallet wrapper clamps, cuts and wipes the film to the load after the wrapping cycle is complete. This pallet wrapper leaves the operator to simply load the pallet and press start. With pre-stretch film delivery and automatic operation, this stretch wrapping machine is ideal for facilities with a high daily output of pallets.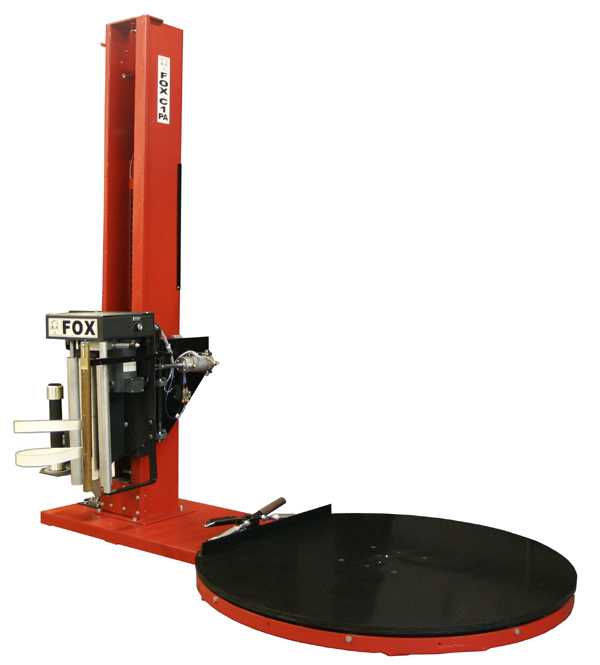 56" diameter stainless steel plate
Clamping, cutting and wiping of film
Start cycle push button
Variable speed carriage lift with fully guarded carriage chain
20" powered pre-stretch film delivery system
Pre-stretch from 50 - 300%
Variable speed turntable drive
LCD display with key pad controls
Separate top and bottom wrap selectors
Tri-beam auto height eye
Turntable jog with auto home alignment
Maximum load - 52"L x 52"W x 90"H
Weight capacity of 5000 lbs.