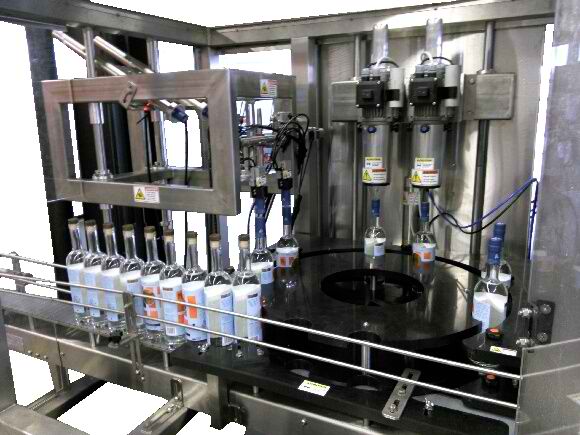 The automatic capsule spinner is available with one or multiple heads to provide tamper evident sealing with tin or almost tin capsules. Most automatic machines will use an automatic placer to first grab a single capsule and place it on the bottle. The starwheel t...
The capsule spinner provides tamper evident seals for products such as distilled spirits, olive oils, wines and more. The standard automatic machine uses starwheel indexing and a capsule placer to first grab a single capsule from a row of loaded capsules. Once placed on the bottle, the capsule and container will index to the spinner, which will descend and complete the tamper evident seal.
Semi-automatic capsule spinners require the operator to place the capsule on the bottle and initiate the sealing cycle.