Custom Systems
Custom Packaging Machinery From Liquid Packaging Solutions, Inc.
Though you will find standard packaging machines under filling machinery, capping machines, conveyors, bottle rinsers and every other category listed on our website, the truth is, almost every packaging machine manufactured by LPS is a custom machine.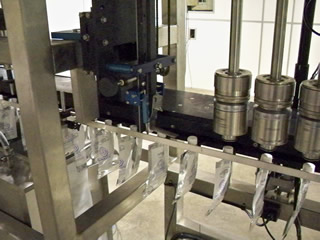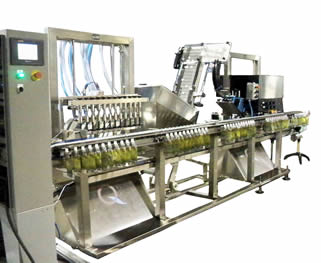 Inline Pouch Filling Machine Being Tested on the Production Floor at Liquid Packaging Solutions, Inc.
Nearly every project will require some adjustment for the bottle or cap type or size, the production being run and, at times, even the space available on the production floor. Many other factors can also lead to tweaking and fine tuning a "standard" packaging machine to make the machine perform efficiently with the product and package being used.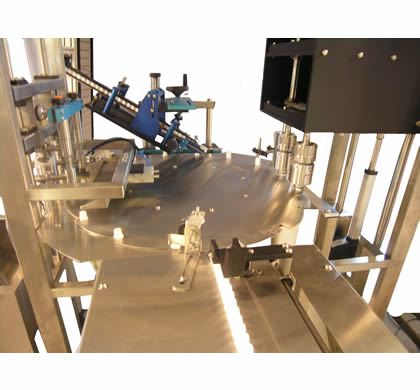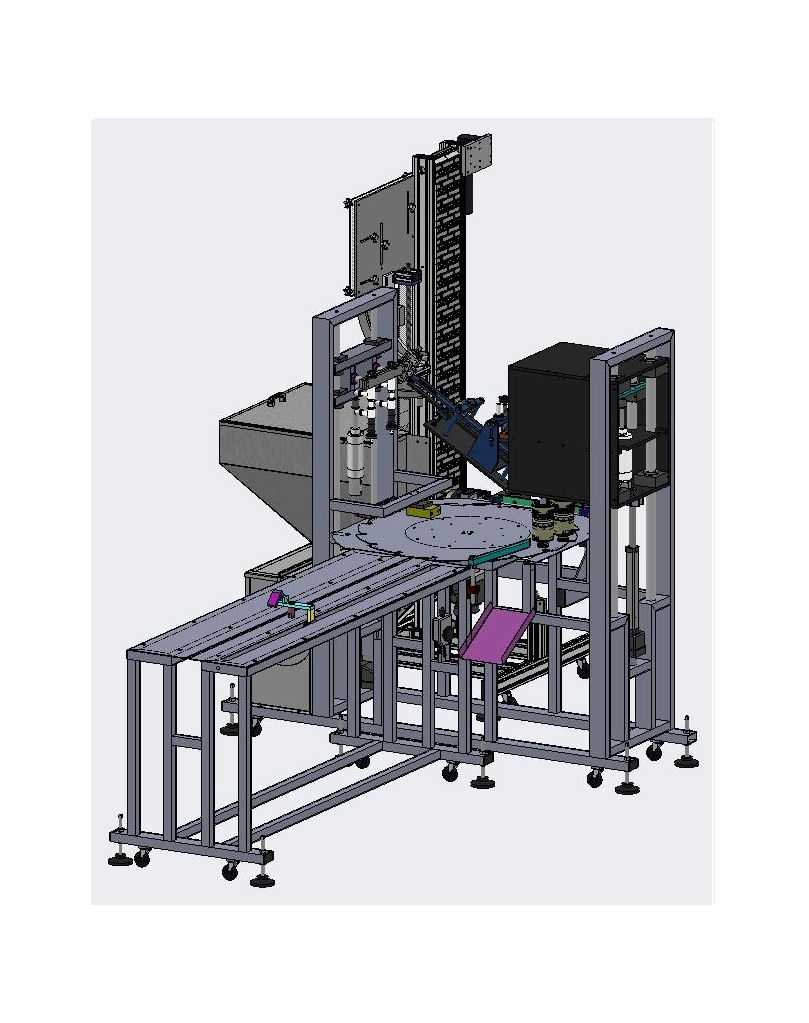 Monobloc Pouch Filling and Capping Machine in Production and the Engineering Drawing of the Same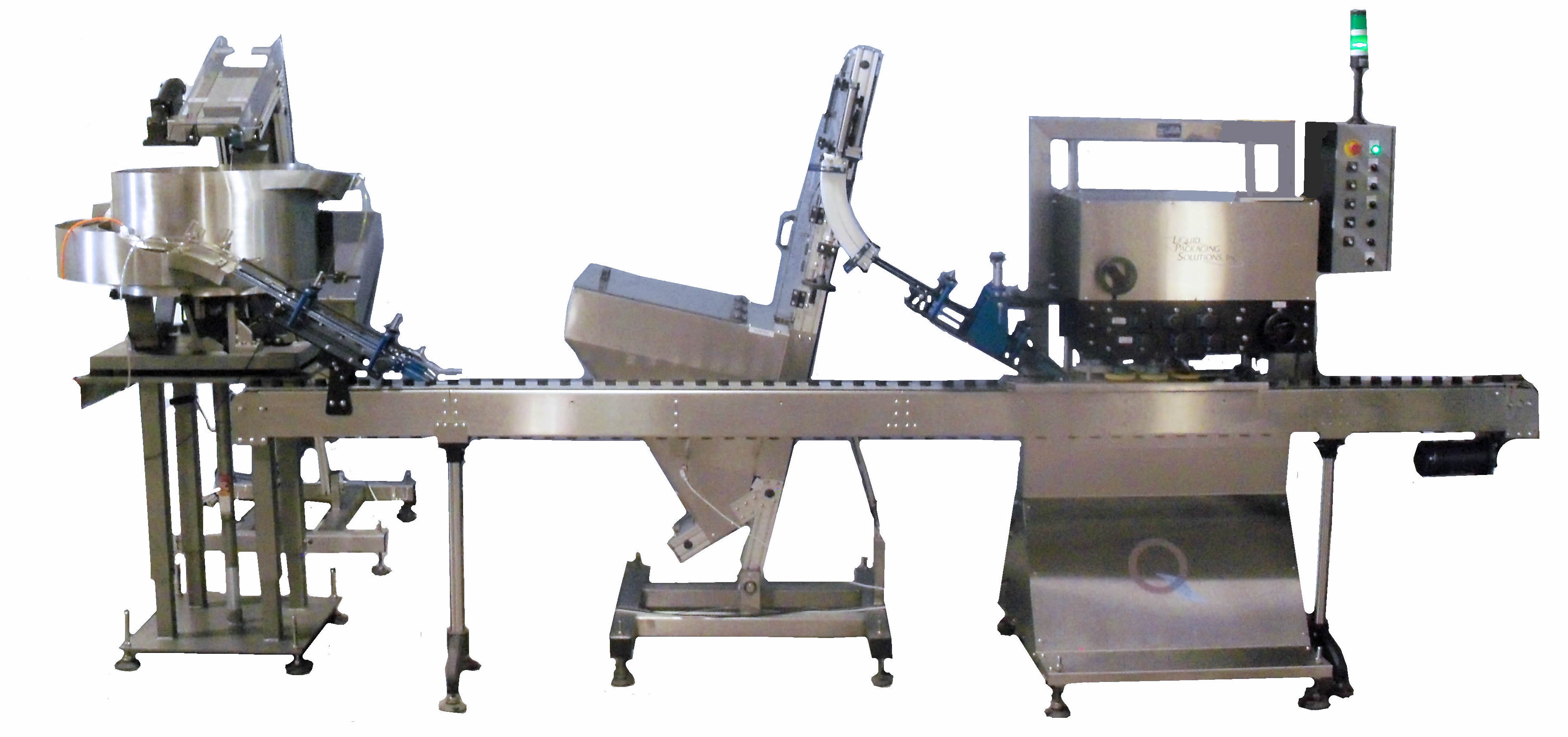 Fitment Cap Combiner
Of course, new packaging technology is being researched and developed on a daily basis, while producer and consumer tastes in packaging are constantly changing. Today's custom packaging machines become tomorrow's standard machines - like the automatic chuck capper shown below - while technology, science and just plain taste drive the new and custom machines.
Unscrambler, Bottle Vacuum, Pump Filler and Automatic Chuck Capper
Liquid Packaging Solutions, Inc. welcomes the opportunity to tackle unique packaging ideas and issues. These projects are what will propel us into the next generation of packaging and packaging machinery.
Custom Bottle Unscrambler
Custom Nitrogen Purge System with a Pump Filler and Chuck Capping Machine
If you are considering a project that requires custom machinery, take advantage of the experience and expertise of Liquid Packaging Solutions. In working with LPS, you can expect:
A Clear and Concise statement of Scope Of Supply
Solidworks Drawings and Bills Of Material for Each Machine Manufactured
Electrical Schematics for Each and Every Machine
Detailed Packaging Machinery Manuals
Contact LPS toll-free today to discuss your unique application with a Packaging Specialist.
1-888-393-3693