Indexing and Filing Bottle Conveyors
Indexing and filing conveyors are used to create single lines of containers to present to the packaging line. These conveyors allow accumulated unsorted containers to be lined up for filling, capping, labeling and other packaging machine functions.
For our full line of conveyors and conveyor systems, please visit the conveyors and turntables section of our website or call a Packaging Specialist at Liquid Packaging Solutions to discuss material handling options.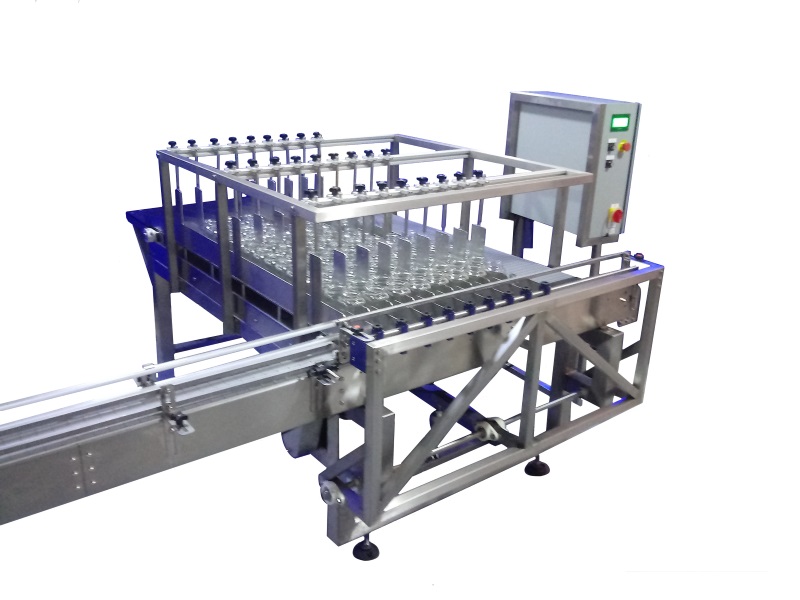 The indexing loading conveyor from Liquid Packaging Solutions uses a wide conveyor belt and adjustable container lanes to move accumulated containers into a single line. Each line of containers is then pushed via a rodless air cylinder onto a t...