Purchase Options
Financing Your Packaging Machinery
From tax advantages to affordability, there are many considerations to take into account when purchasing or leasing packaging equipment. Financing equipment can allow for more cash on hand, the completion of other corporate projects and/or the ability to design and obtain the ideal packaging equipment for your product.
Looking To Lease?
Leasing packaging equipment such as liquid fillers, cappers, labeling machinery and more has a number of advantages. One of the greatest advantages is the ability to lease the most technologically advanced equipment on the market.
The packaging industry is constantly researching and developing new ways to fill, cap, label and pack all types of products. Packaging industry creativity is constantly leading to more thorough container cleaning, faster filling, greater capper automation and much, much more. In addition, packaging companies are constantly changing the way products are delivered to the customers. From glass bottles to plastic containers to a bag in a box - the next innovation in packaging is just around the corner.
The danger in purchasing packaging equipment is ending up with machinery that becomes obsolete or cannot meet future production demands. The solution is leasing packaging equipment! Along with eliminating the possibility of outgrowing your rinser, filler, capper or other machinery, leasing offers a number of other benefits as well. Some of these benefits include, but are not limited to:
Conserving capital and increase current cash flow
Taking advantage of certain tax benefits and advantages
Obtain a fixed rate of capital
Develop a realistic equipment management and replacement strategy.
For more information or for assistance in financing the purchase or lease of your new packaging equipment, please contact: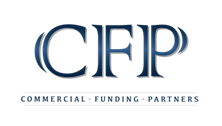 Brian Walker
National Sales Manager
Commercial Funding Partners, LLC.
"Lessors Funding Profitable Growth"
6995 S. Union Park Center
Cottonwood Heights
Utah 84047
801.545.7353