Rinsing Machines - Wet Rinsers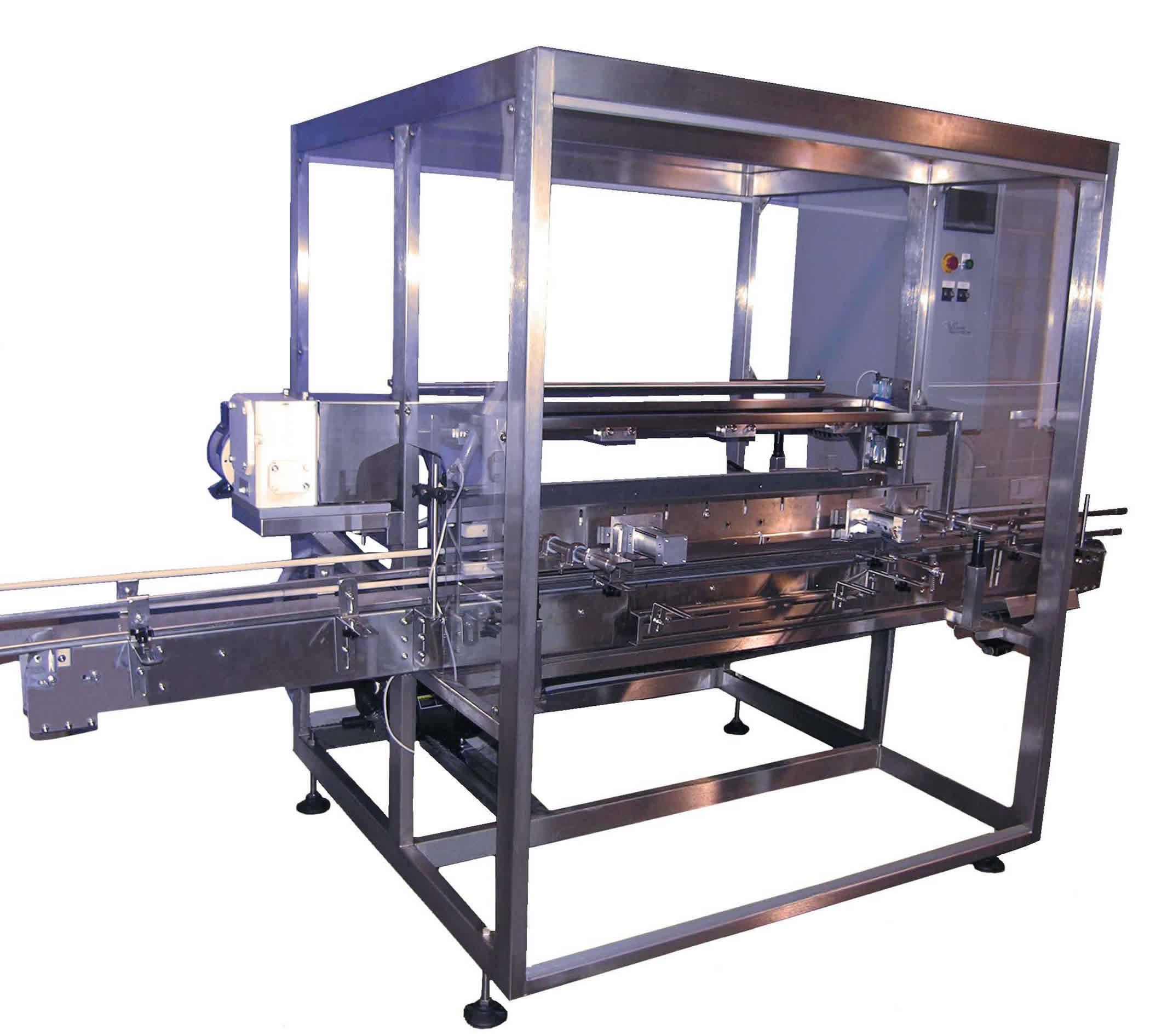 The Automatic Wet Rinser allows for continuous container cleaning on an inline packaging system. Containers are indexed into the rinsing machine, inverted over a rinse basin and rinsed using a customer supplied rinse media. PLC Controlled settings on the rin...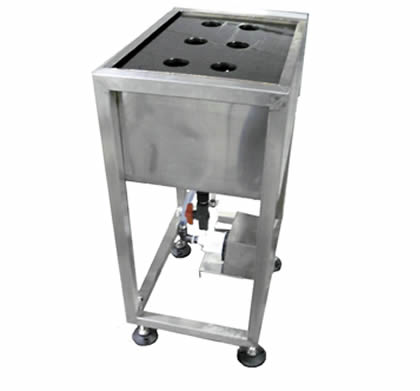 The easy to operate manual wet rinser is ideal for smaller facilities that manually rinse containers prior to filling, packing or shipping. The operator of the bottle rinser simply steps on a footswitch to activate the rinse cycle. The container is then rins...
Wet Rinsing machines will use customer supplied water or other rinse media for container cleaning applicatins prior to sending containers through liquid fillers, capping machines, labelers and other packaging machinery. In general, the bottle rinser inverts containers over a rinse basin while rinse heads shoot a jet of water into the container to remove dust and debris. A wet rinser can be manufactured for manual or automatic rinsing, making these container cleaning machines ideal for any facility with bottle cleaning needs.
Wet rinsing machines work with a wide range of different container shapes, sizes and materials, including both glass and plastic.