The bottled water industry is the one industry in which nearly all of the packaging lines producing this product may look somewhat similar. Most bottled water facilities will use an overflow filling machine to move the water to the plastic container. Rinsing machines, using water or air to clean debris, are fairly common in the industry, and the spindle capper is the most often seen machine for tightening the flat, screw-on type cap found on most bottles of water. The most popular labeling machine will wrap a label around the bottle for presentation to the consumer. Of course, not every bottle of water is created equal, and some of those that stray from the norm may use different equipment. Complete filling lines for bottled water are available in tabletop models for packagers producing locally, semi-automatic for those who may be regional and automatic for those that have expanded to national or global production.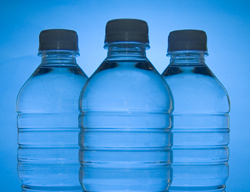 An automatic, inline packaging system for the Bottled Water Industry, including equipment to fill, cap and label products.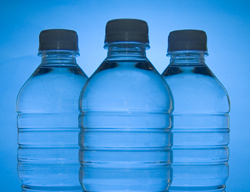 A tabletop packaging system for the Bottled Water Industry, including a combination of machinery to fill, cap and label product.