Loading turntables are manufactured with stainless steel frames for added durability or with HDPE frames for acid resistance. Loading turntables are most often used at the beginning of a packaging system, but can load product at any point in a packaging line. Operators of the packaging system simply place bottle or containers onto the turntables, which then deliver the containers to the conveyor and send the containers down the packaging line.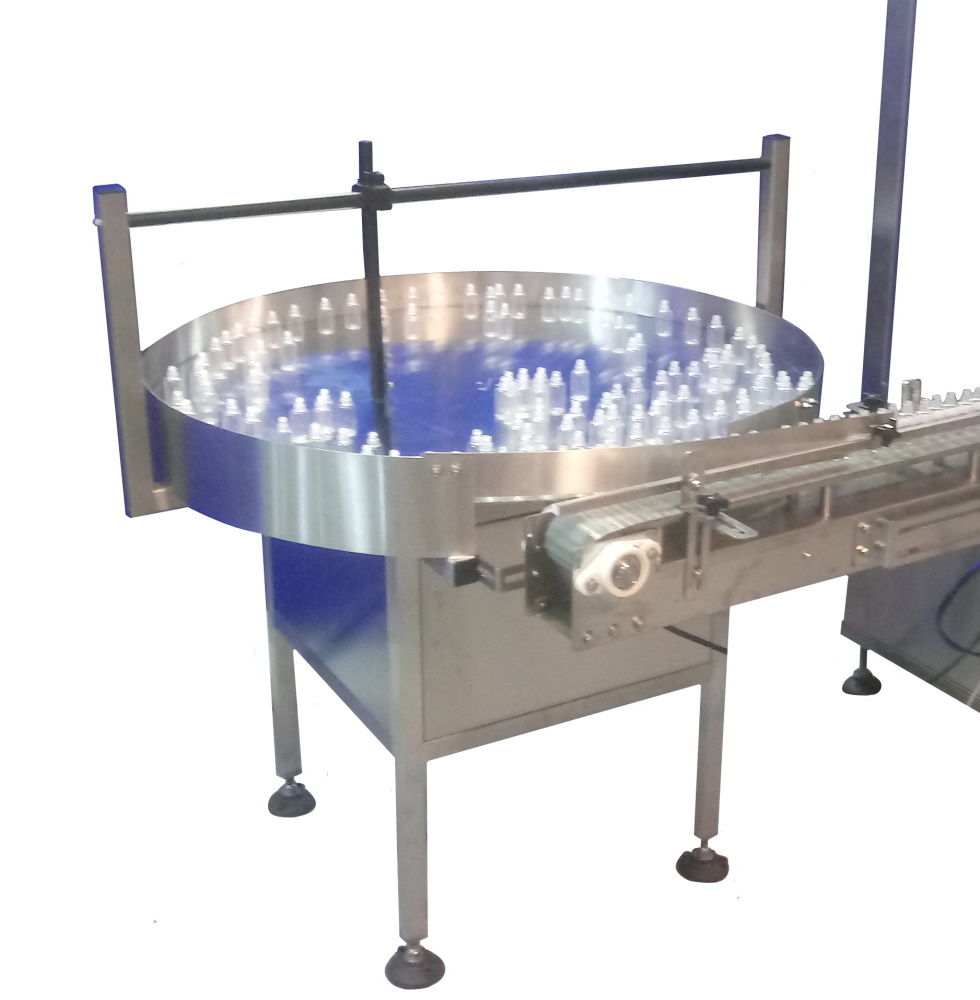 This loading turntable is manufactured with a stainless steel frame for added durability. The stainless steel disc is available in a range of diameters to load products onto a conveyor system at any point in a packaging line.
The all plastic frame HDPE loading turntable from Liquid Packaging Solutions offers resistance against solvents and acids. This turntable includes an all plastic disc, available in different diameters, for loading containers and product onto a conveyor system at a...