Memberships
Liquid Packaging Solutions is a proud member of both the Packaging Machinery Manufacturers Institute (PMMI) and the Indiana Manufacturers Association (IMA), described in further detail below.
---
PMMI
The Packaging Machinery Manufacturers Institute lists thier vision as becoming "the leading global resource for packaging" while their mission is "to improve and promote members' abilities to succeed in a global marketplace." Through educational conferences and seminars, Packaging Machinery Technology Magazine and, of course, the PACK EXPO trade shows, PMMI is achieving its goals and missions. In turn, the resources offered by PMMI allow Liquid Packaging Solutions to focus on designing and building the next generation of packaging machinery while armed with the latest knowledge, the latest technology and an abundance of industry support.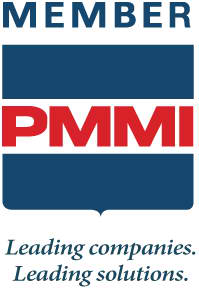 ---
IMA
The Indiana Manufacturers Association was founded in 1901 (LPS hasn't been around quite that long) and serves as both a national and state voice for Indiana manufacturing businesses. The IMA represents and promotes the interests of manufacturers before governmental bodies, giving the manufacturers a voice regarding taxes, employment law, environmental issues and other rules and regulations that may affect the industry. The IMA also provides resources and consulting services to manufacturing professionals while promoting these businesses to consumers and media. Through the IMA, Liquid Packaging Solutions, Inc. has the opportunity to voice concerns and opinions on those decisions that may affect our business while also being offered the opportunity to research and learn through the IMA's educational programs.