Automatic Filling Machine - Overflow Filler
Model#: FIL-OF-POR
Automatic Overflow Fillers from Liquid Packaging Solutions are ideal for thin to medium viscosity liquid products, including products that are "foamy" by nature. The Automatic Overflow Filling Machine is manufactured to be a part of a complete, automated inline packaging system and can be integrated into just about any existing packaging line. This liquid filler also adds aesthetic value to products packaged in clear glass or plastic containers by filling to a level with each cycle run.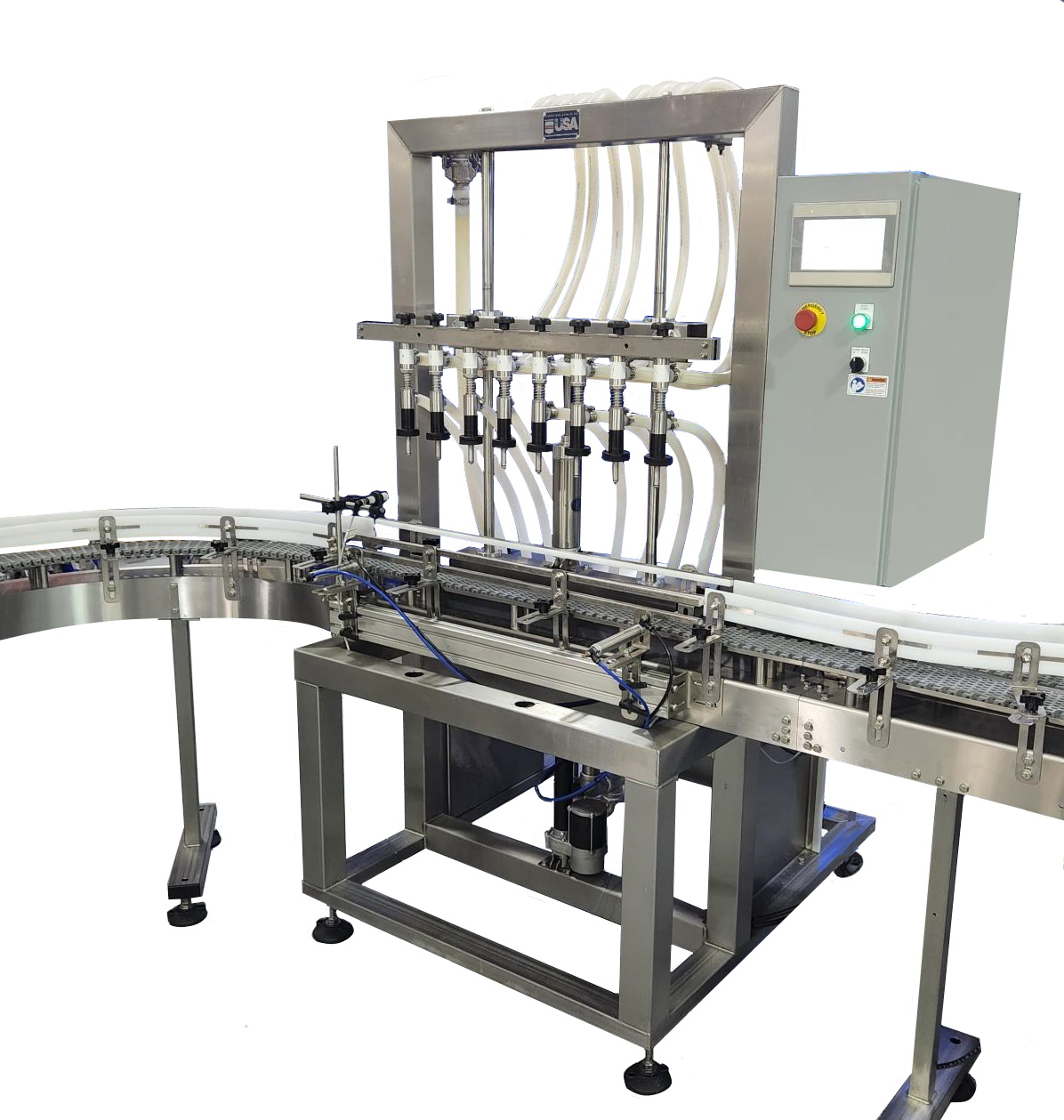 Heavy duty portable stainless steel frame
Allen Bradley Micrologix PLC with touchscreen operator control system
Power height adjustment
Reservoir with Product Re-Supply System and Float
Available with 1 to 16 fill heads
Diving head nozzles
Missing bottle and Anti-bottle backup vision systems
Upgradeable
Tool free adjustment
Made in the USA
Semi-Automatic machine
Automatic drip tray
Bottle grabbers - neck grabbers
Various indexing systems - Pin or Gate, Timing Screw, Starwheel and Shuttle
Clean in place system
Hazardous location/environment construction - Class I, Division II, Group C & D
Intrinsically safe vision system
All pneumatic construction
Corrosion resistant construction including all contact parts
Product Reservoirs - plastic tanks and custom stainless steel tanks
Product agitation and mixing
Various tubing options including teflon, silicone, wire reinforced PVC, high pressure and stainless steel
Bottom up filling
Sanitary style construction
High temperature applications
Various fill head sizes - 1/4" up to 1 1/2"
8 Head Automatic Overflow Filling Machine
Automatic Overflow Filler - Glass Bottles