Automatic Filling Machine - Pump Filler
Model#: FIL-PMP-POR
The Automatic Pump Filler from Liquid Packaging Solutions is ideal for highly viscous products and products with particulates. These automatic liquid fillers will include one pump for each fill head and are manufactured to be a part of a complete automated inline packaging system. Using pumps selected specifically for the project at hand, pump filling machines can use either a time-based or pulse-based filling principle.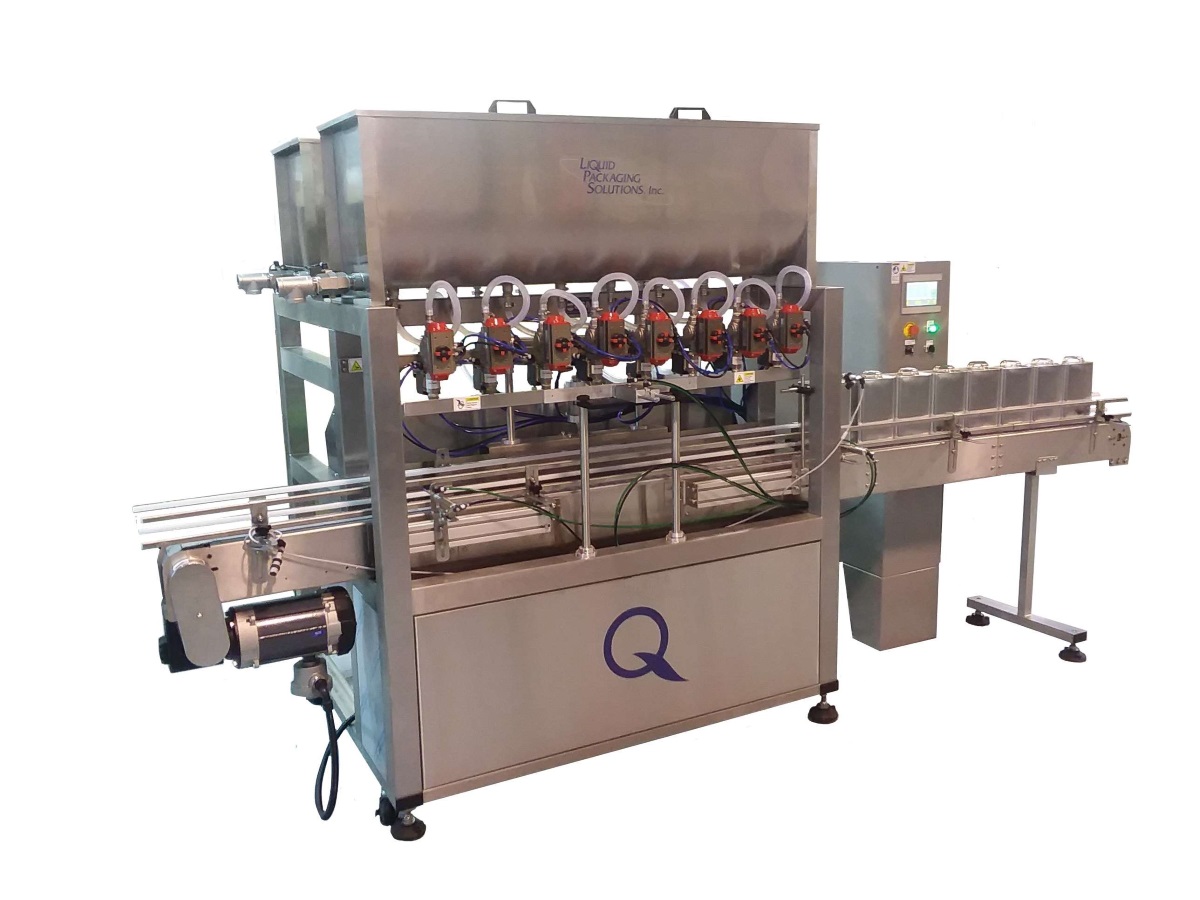 Heavy Duty Portable Stainless Steel Frame
Allen Bradley Micrologix PLC with touchscreen operator control system
Power Height adjustment
Available with 2 to 6 Fill Heads
Various Pump Types - One Pump Per Fill Head
Upgradeable
Missing Bottle and Anti-Bottle Backup Vision Systems
Tool Free Adjustments
Made in the USA.
Semi-Automatic Machine
Automatic Drip Tray
Bottle Grabbers - Neck Grabbers
Various Indexing Systems - Pin or Gate, Timing Screw, Starwheel and Shuttle
Clean In Place System
Hazardous Location/Environment Construction - Class I, Division II, Group C&D
Intrinsically Safe Vision System
High Temperature Applications
Product Reservoir
Corrosion Resistant Construction, including all contact parts
Product Agitation and Mixing
Various Tubing Options including Teflon, Silicone, Wire Reinforced PVC, High Pressure and Stainless Steel
Diving Head Nozzles
Bottom Up Filling
Sanitary Style Construction
Various Fill Head and Nozzle Sizes
Positive Shut Off Nozzles
Pulse Based Gear Pump Filling Machine with Bottom Up Filling Ability
Bottle Filler - Pump Filling Machine
Automatic Pump Filler
Liquid Packaging Solutions' Pump Filling Machine